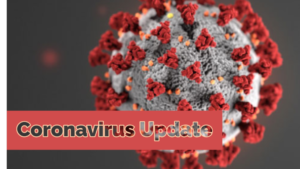 Fiscal aid measures to combat Covid 19
The Maltese Government has just announced fiscal aid measures to combat the current Covid 19 pandemic that has left significant negative effects on the global economy.
Some of the important measures relating to employment are summarized below:
Employee grant (€350 per employee) who were on mandatory quarantine;
Employers who had a complete halt in operations get the equivalent of 2 days' salary per week (monthly salary of €800);
Employers who had a minimum drop of 25% in their business get the equivalent of 1 day's salary per week (monthly salary of €800);
Employees terminated from 9 Mar 2020 get a temporary increase in the unemployment benefit of a maximum of €800 per month;
Self-employed persons get a grant equivalent of 2 days' salary per week (monthly salary of €800). Where eligible self-employed persons have employees  an additional grant of  3 days' salary per week shall be granted;
Employers terminating any employees will be unable to employ third country nationals. In all cases applications for third country nationals shall only be considered in the cases of highly skilled persons;
Third country nationals whose employment is terminated will be helped to find alternative employment;
Other measures include:
Deferral of tax payments falling due in April and May;
Bank and government guarantees;
Soft loans;
Three month moratorium for personal and business loans;
Government  benefit of €800 monthly (limited to 2 months) for families with children where both parents work (private sector) and are unable to work remotely and need to take leave to care for children;
Similar Government grant for persons with disabilities;
Rent subsidies in the case of employees who live in subsidized accommodation who have their employment terminated;
To be eligible companies and self employed persons must have been hit negatively as a result of the Corona Virus pandemic and must have been in compliance on both income tax and VAT obligations as of 31 December 2019.  An application form must be made with Malta Enterprise by 15 April 2020.