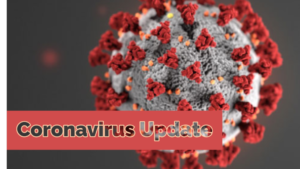 We are constantly following the latest developments related to CoVid-19, referred to as coronavirus.
In view of the authorities' appeal for safety and precaution, we would like to invite our esteemed clients to avoid personal visits to our office as much as possible. Any communication and documentation may be channeled to our office by post, telephone or through our electronic platforms which we may set up with you after discussing your needs.
If it is necessary to visit our office, we kindly ask you to contact us to arrange an appointment and to minimize this to the minimum necessary to protect both our employees as well as the general public.
In addition, customers returning from the trips abroad are kindly requested to refrain from visiting our offices and are encouraged to follow the instructions of the Health Authorities regarding quarantine.
We would like to remind all our clients that Government has established a dedicated helpline with regard to CoVid-19. The number to call for any information is 111. We also ask you to inform us should one of your employees be diagnosed, especially if there could have been exposure to our people.
These measures are being implemented in order to create a safer environment for our clientele and employees alike, while promoting a responsible attitude in view of mitigating the possible dissemination of the virus and encouraging conscientious behavior among all citizens.
We thank you for your support on this crucial matter, which will enable us to effectively provide you with a continuous service.
In spite of these challenges, we strive to the best of our ability to continue to deliver unparalleled quality services to you, our clients. We have designed our operations and services to be agile, client-oriented and quality-focused even in the face of severe restrictions similar to the ones we are currently facing. We will continue to work closely with you in a way that protects our people and minimizes the level of potential service interruption to you.
We ask for your cooperation and understanding on this matter until a level of normality returns.
Kind Regards
Management